New Audience Response System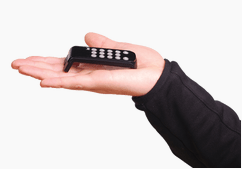 Why not bring your conference to life with the new audience response system and make more from your presentations by turning every presentation, meeting or training session into a valuable working experience?
IN THREE SIMPLE STEPS
CREATION: Create interactive questions directly in PowerPoint.
INTERACT: Your audience interacts instantly using their own wireless remotes.
COMMUNICATE: Discuss results live or analyse detailed data at a later date.
At the click of a button, you hear from everyone at the same time and can even display the results live on screen if required.
Using the clients template we can create all your questions with a variety of ways to display the results, the data can be captured and exported to Excel and viewed as any number of charts or graphs.